Creative Classroom: Beginning the alphabet at Z...and a freebie!!
Pop on over to my
blog
to read about all things 'Z'.
Zebras, zig zags and zero...and a handwriting freebie!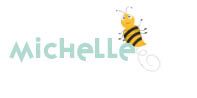 Hi! I taught 2nd grade for 16 years before I became a mommy. I am now at home with my 3 year old daughter and have my own business creating resources for teachers. I have a passion for integration in learning and believe very strongly in the inter relatedness of the different learning areas. I try to incorporate Art, Music, Technology, Drama, Social Studies and Sciences along with core curriculum subjects like Maths and Literacy. I love, love, love being a mommy and find my young daughter so amusing, creative and inspiring. I hope to be able to share my experiences with you!