Yesterday I introduced exponents to my
5th graders. They seemed to be very
confused with the concept and
Soooo, I decided that Friday would be a
great day to implement a very simplistic activity
that will help reinforce the concept BEFORE
we begin the Order of Operations.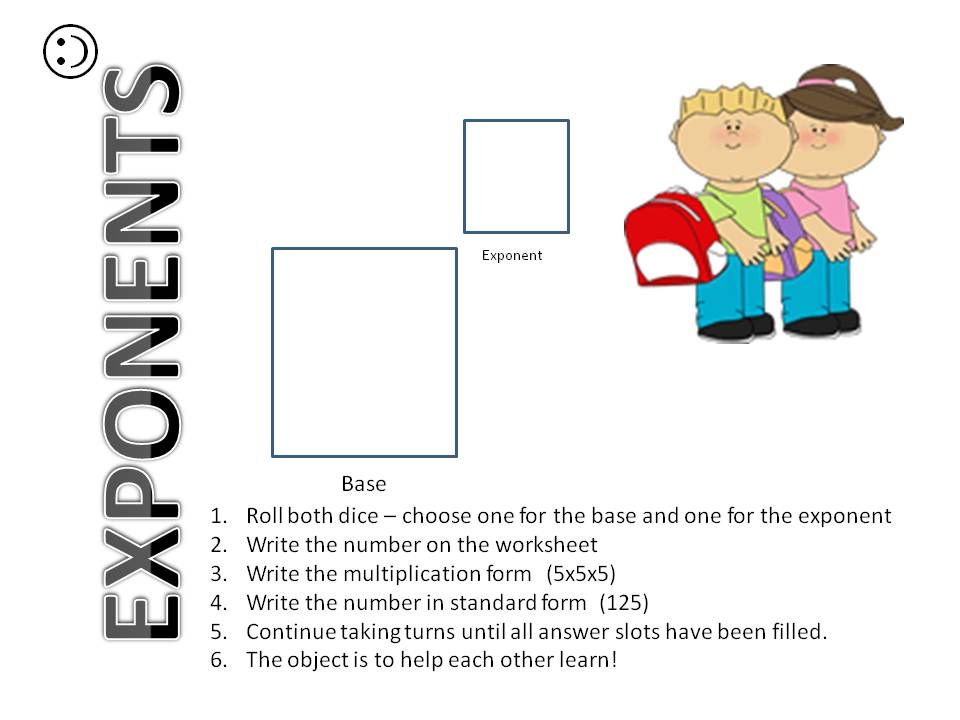 This activity may be used during small group instruction or individually as a practice for exponential notation, multiplication and standard form.
Extra Items Needed
Set of Dice per group or per person
Make one game mat and answer sheet
Have a Great Weekend everone!