I have been playing with the idea of a practice page that was also a puzzle. I came up with two ideas. The first is a 3-letter-word matching page. Match the word to the correct picture and it will make a space shuttle. The second is just matching sight words. It will make a turtle when assembled correctly (ie. can't glue the word upside-down). My kiddo's need practice with these as much as possible, so I am sharing this as well.
Grab these free printables and a few more in my Teacher's Notebook Store. The activities shown above are two different free downloads so be sure to get them both. I also have free April Calendar Numbers there as well.
If you have a minute, please stop over to read my blog here.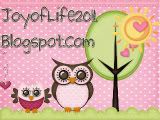 Enjoy your day!
Nancy